In today's economy and growing healthcare costs we are often forced to worry when we have any type of health issue that requires professional care. That can be a real problem for families or individuals incapable of paying large medical bills so for that very reason we often need careful balancing of our insurance coverage and our budget.
Get a Quote on Health Insurance
In this short tutorial we will do our best to help you do the research on how you can get the best out of the insurance companies around the world as much as possible. Let us begin with:
Employer health insurance
Since this is the most obvious choice for any of us who are employed it is usually the safest and cheapest option. Many of these companies offer a chance for the spouse to receive the same coverage as the person working for the given company which is a very nice benefit if you're married. These companies are also required by law in many countries and states to provide coverage to the unmarried children of a couple so consider this as well. You can always contact the health provider of your company so you can find out more about any specific packages they offer and whether you can get a better health plan than the basic one provided. The difference in the price you're paying is not much bigger than usual and whenever there is a serious problem the medical insurance company can meet your expenses halfway through.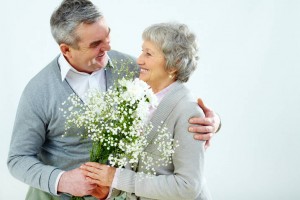 COBRA (Consolidated Omnibus Reconciliation Act)
This was an act implemented in the US in 1985 which affects employees who have recently left their company. It allows you to extend the coverage of your health insurance provided by the medical company connected to said company for up to 18 months after the date you parted ways. Depending on your country or origin similar laws may exist there as well so call the company directly and ask about it if you don't reside in the United States.
Health Insurance Quote websites
Lucky for us the world's internet offers such a wide variety of wonderful tools to enhance our experience and knowledge that just such a service exists. Most of these websites are still tailored to cover the US, Canada and the west in general though their gradual implementation in the rest of the world is only a matter of time. Look them up by simply using "health insurance quotes" as your search string. This will provide you with quick results but for a more precise and and well-tailored list of possible expenses you will need to speak to a representative of the company you have chosen so they can give you a health plan that attends your needs. You will instantly know whether said company is the right one for you and whether you will be able to afford its services.
Types of organizations
There are three types with varying benefits and capabilities out there. You should be aware of what every one of them offers before you agree to work with them. Ask their representatives for more details on how they operate.
Preferred Providers offer a list of doctors you'll be able to choose from when you need health coverage. This option gives you the greatest flexibility when it comes to choosing who you want to interact with however this also means that choosing a specialist outside of the network covered by your insurance company will have higher co-pay rates than those covered by them.
Point-of-Service is a similar way to how preferred providers operate with the added difference that the person responsible for you has the right to decide on which specialists you'll be seeing for your needs.
Health Maintenance Organizations offer significant restrictions with the added benefit of being the cheapest option of the three. They will require you to see a doctor within their network for a limited copay or even no copay at all depending on the situation.