The year 2012, every single object requires fixation in a certain time period, broadly thinking objects require certain instructions to get operated these instructions together with their proper fixation is done by a planet fixer or a planet mechanic. At this point entry of thoughts starts i.e. who is a fixer? , who is a planet mechanic? From where do they get instructions? Are they capable of performing their functions?
Answer is glassy, the planet fixers are Environmentalists or Environmental scientists, instructions given to them is their education and their skills. They are trained to protect their planet not only protect but otherwise fix the unfixed, balance the unbalanced and preserve the unpreserved, their functions differ according to their concerned objects.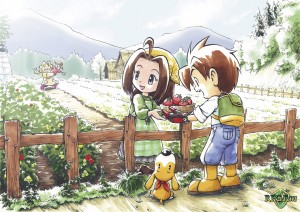 Which object require fixation? What type and kind of objects are they? Another thought in mind appears, the answer is again glassy, our planet is naturally made in equilibrium state by ALL MIGHTY ALLAH, but man has disturbed the undisturbed and created a certain gap in the equilibrium state just for his own benefit but according to environmentalist that man is kept in dark he is unaware of his own benefit rather he is destroying his home and himself. Environmental science does not stop man from exploring his needs but allows him to explore in a sustainable manner i.e. to explore without compromising the needs of others or in other words integrate environment and economy together i.e. go for sustainable development. Thus the objects include air, sea, oceans, rivers, land, forests, flora, fauna etc. and the man has created the gap by causing pollution through the invention of auto vehicles and other harmful technologies, by deforestation, by burning of trees, by urbanization, by industrialization etc.
The main reason behind it is unawareness, people are unaware of the equilibrium importance, and they have forgotten the word "balance" as if it does not exists in their dictionaries. They only go for instrumental values and keep the intrinsic value in dark.
Thus I would highlight the Environmentalists all over the world to rise up and show the world you exist, aware the world about your importance and let them know you're the real heroes of our planet, you're the real planet fixers and you're the real planet mechanics.
This Article is Written by  "Sidra Shahbaz Khan"  Senior Author At Envirocivil.com
Published by www.envirocivil.com