After 1999 the European Union banned all use of asbestos in buildings, as well as the manufacturing and processing of asbestos products. This was after it was discovered that the inhalation of asbestos can lead to serious illnesses such as lung cancer.
An asbestos management survey is usually done as part of your building management routine, and is a legal requirement in the EU. Any non-domestic property built prior to 2000 is required to have an asbestos survey annually to ensure that everything is in line with regulations.
While it is possible to carry out the survey yourself, there are many risks attached and the vast majority of people would agree that the advantages of hiring a professional outweigh the benefits of doing it personally.
Below is a guide to some of the top benefits of bringing in the experts for your asbestos survey.
Experienced and Knowledgeable
Although you can do research online and read up about it in the library, when it comes to carrying out an asbestos survey, why risk missing something crucial, which could have negative repercussions later?
Playing it safe and bringing in the experts is a great idea because they are both experienced and knowledgeable. Their entire job is centred on doing just this, so why not take advantage of their skill? They are also a lot less likely to miss something.
Asbestos is a dangerous substance so it needs to be checked for.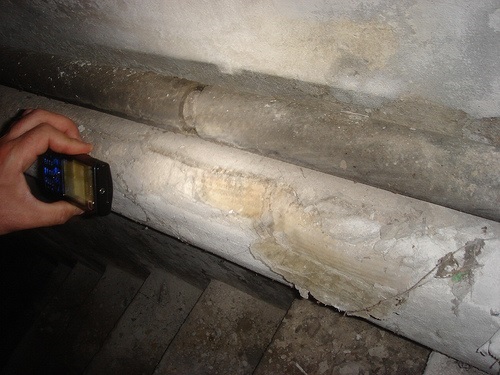 Image source: http://farm3.staticflickr.com/2684/4457647660_25ed2158b9.jpg
Although you may think that you know exactly what you're doing, some asbestos is difficult to identify and there are a variety of different ways that it can be found. Professionals know the most recent and successful ways of spotting asbestos and can let you know exactly how to proceed after the survey is complete.
Safety First
At the end of the day, your safety, and the safety of those who use the building definitely come first. Whether the building is used as offices, a scout hut, or a call centre, keeping people safe is a top priority.
Hiring the experts like Amicus Environmental to undertake your asbestos survey will put your mind at ease and ensure everyone is as safe as possible. If you didn't get professionals in, and you missed something vitally important, you could be responsible for a lot of people's health, and you wouldn't want that on your conscience!
Asbestos can cause serious illnesses such as lung cancer, mesothelioma and asbestosis. Although these can sometimes be cured, frequently these are life-long diseases that can be fatal, which is why having asbestos surveys is so incredibly important. Hiring the experts is a sure-fire way to play it safe and keep everyone's best interests at heart.
Stress Free
Finally, bringing in experts is a lot less stressful then doing an asbestos survey in any other way. When you're responsible for getting the asbestos survey on the building, why put any extra pressure on yourself? All you have to do is call up a company, arrange a date and time, pay them, and it's done.
Hiring experts is extremely easy and very affordable. Ultimately, you will save a lot of time if you bring in professionals right from the start, and you won't have the extra, un needed pressure of ensuring there is no asbestos around.
Figuring out what you need to do, whom you need to tell, and the forms that need filling out is stress that you simply don't have to endure.
Conclusion
Overall, hiring professionals to do your asbestos survey has a variety of benefits and advantages. The above reasons help to show exactly why bringing in the experts is the recommended way to go.