In today's world, everything is becoming more and more expensive, and it is beneficial to us as well as to the society if we can switch to growing food in our kitchen garden.
Many people think that growing food in personal space in the kitchen garden is too challenging, but that is not true. It is very easy and at the same time, very beneficial to grow food in the kitchen garden.
There are innumerous benefits of cooking the food that you grow in your kitchen garden. For instance, the food that comprises of the freshness of broccoli is highly beneficial to health and has many nutrients in it.
In the blog below, we shall discuss the various benefits of the cooking food that is grown in your kitchen garden.
Benefits of Kitchen Garden
Improving Health
It is highly recommended to eat more fruits and vegetables to stay fit and healthy. When the fruits and vegetables grow bigger in your kitchen garden, it is natural that you just cannot resist the fresh smell and look of them.
If you cook using the fresh vegetables that grow in the kitchen garden, not only the taste will be good, but also the nutritional value of the dish will be increased. For instance, if you cook tomato soup from the fresh tomatoes, it will give you a better taste in comparison to soup from rotten and raw ones.
Saving your Hard-earned Money
If you start cooking food that grows in the kitchen garden, you will see an ultimate reduction in the expenses for buying fruits and vegetables. Also, it is important to note that a pack of seeds for growing the vegetables is less costly.
Besides, you can buy ample amount of seeds from the manufacturer and dry them in reusable food pouches so that you can use them until next year.
Reduce the Environmental Degradation
If you start cooking food grown in the backyard garden, you will benefit your Earth in many ways. Growing an organic garden in your backyard means that you are helping prevent the Earth from air and water pollution.
Along with this, you also reduce the use of fossil fuels which will ultimately reduce pollution and render the air fresh. Furthermore, the trees you grow in the backyard can render shade, and you can always think about creative ideas to turn your backyard into a beautiful sitting area or an entertaining playground.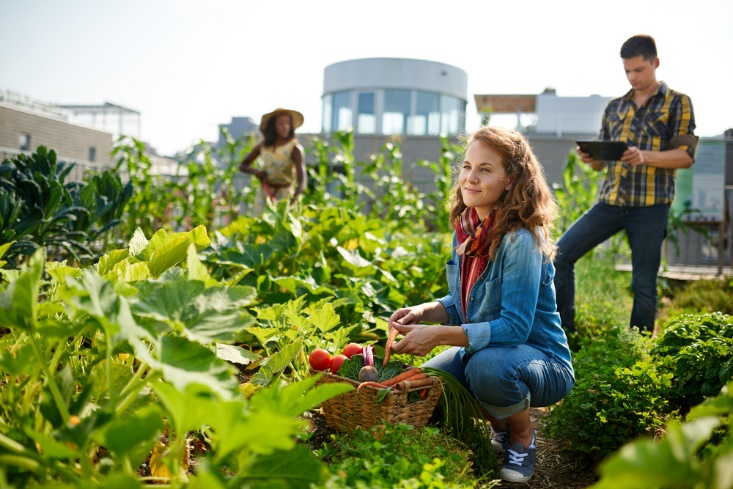 Food Tastes Yummier!
It is so natural for everyone to love eating fresh and tasty food. Cook food grown in your backyard can give your dishes very delicious tastes in comparison to what you will get cooking vegetables from a supermarket.
For instance, if you are growing carrots, you can store carrots and use them later. The vegetable or soup from those carrots is not only scrumptious but also very beneficial to the health of the body.
Safe and Pure Food
Nowadays, a lot of people in the world are deeply concerned about the safety of the food they consume on a daily basis. And it will not be an exaggeration to say that everyone knows no food is safer than the food grown in your backyard.
When you grow your food, you take all the responsibilities of growing it with utmost care, and it is very safe as it grows without the use of fossil fuels or any harmful fertilizers.
Reduce the Wastage of Food
As reported, people around the world throw away tons of food each year. It is a very shameful act and to save yourself from wasting food, one of the best things that you can do is to start cooking the food that grows in the kitchen garden.
Building a Sense of Self-pride
It feels really great to be able to grow your own food. When you plant a seed in the garden and watch it grow, it is one of the best feelings in the world. Growing your food not only brings a sense of pride to you but also makes you feel responsible at the same time. What's more, the food that you grow yourself is safe from all the harmful fertilizers and pesticides.
Along with this, when you grow food in your backyard, it depends on you to decide what kind of plants you want to cultivate. At the same time, you can avoid using harmful pesticides and choose nutritional and better fertilizers. Lastly, you are the one who controls the harvesting of each and every plant that grows in the backyard.
Eat ample amount of fresh fruits and vegetables is a healthy habit and it is advisable to do so. One of the biggest advantages of eating the food that grows in your backyard lies in the high nutritional values that they render and the delicious taste you can get when you cook them.
It is essential to consume the proper amount of fresh vegetables and fruits so that you can protect yourself from various diseases as well as save your money and the Earth. In the above blog, I have mentioned various advantages of cooking the food that you grow in the kitchen garden of your home.