When you ask anyone about what is the toughest part of staying healthy, the answer in most cases would probably be eating healthy. The general response is that their busy modern lifestyle leaves very little time in their hands to check the calories and watch what they are eating. However, it is high time to leave behind all of those excuses thanks to the arrival of numerous health apps in the market that helps you keep an exact track of your calories. Whether you just want to count the calories, know more about your micronutrient intake, or want to hit your target weight, there is an app for everything that you can need.
Wondering what apps to download to make sure you keep up with your plans of having a balanced diet? Here is a list of the top five health apps of the year that can be your best buddy in keeping your calorie intake in check.
MyFitnessPal
With its robust and easy interface, MyFitnessPal is nothing short of a powerhouse when it comes to counting calories. The app comes with five star ratings and has a database that covers more than five million foods. It is super easy to track meals with this app as it can remember all of your favorite dishes. You can add more than one food item for a single meal at one point in time. You no longer need to worry about the calories when you are eating while on the go as you can simply can the barcodes and know the exact calorie count.
It can also help you by importing your much loved recipes. It also tracks macro and micronutrients along with the daily intake of water. Connect easily to at least fifty other health apps and devices like Garmin, Fitbit, Apple health, and many more with MyFitnessPal.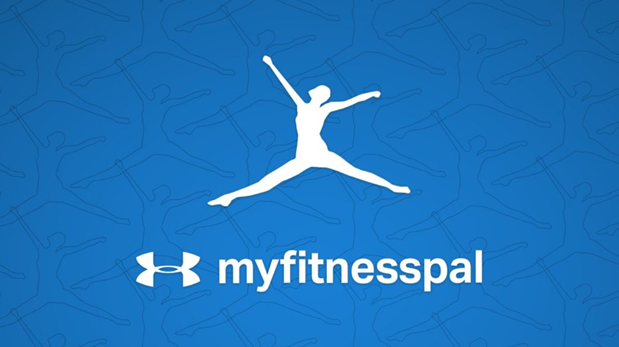 Fooducate
The focus for Fooducate is not just on counting the calories but rather keeping a track on the quality of food eaten. The aim of the app is to start you on the healthy way of life. Customize the app by setting your height, weight, gender, age, and level of activity. Then, go on to input your target weight, health conditions, and dietary goals and let the app now provide you with the best results.
Fooducate also has five star ratings on Android and iPhone and it can integrate glitch-free with the health app of Apple. Add recipes and foods and scan over 25,000 barcodes that include all the regular things that you eat.Remember that favorite jumpsuit you could no longer fit into? Well, go the right way with this app and in a few days, you will be well on your path to losing weight.
Diet Assistant
Diet Assistant is the perfect app for you if you are already on a diet and want to keep a strict watch on what you eat. It is mainly an app focusing on weight loss and it delivers you a wide range of options in meals to suit whichever diet that you are already on, from vegetarian, keto, high protein, to pescatarian. Just like MyFitnessPal, in this case also, you will have to enter some information about yourself, including the weight that you want to reach. Now, let Diet Assistant assist you in reaching your goal.
You will be provided with a dedicated shopping list of vegetables, groceries, and so on according to the diet that you are on. The app keeps things interesting by offering several nutritional facts as well as weight entry and meal time reminders. The weight graph will act as your biggest motivation.
Nutrino
Nutrino is one of the best answers to tracking your calorie count as well as helping you with what you should eat. The answers it provides will be based on your weight loss or gain goals, medical profile, and culinary preferences. Get this app to plan your next meal according to the right calorie count. Even when you take anything off the menu from your set meals, you can simply log it in Nutrino and the app will take that into consideration and offer suggestions accordingly.
The app has a health coach in it that will assist you in being on track and also keep you updated on the latest news and research in the world of diet and nutrition. It will add meal summaries to the app and you can sync the app with your current weight.
FatSecret
A clean, beautiful layout and simple functionality make the app a great one for tracking calories. Want to know what's more amazing about this app? It is completely free and there are no in-app purchases or upgrades! Get all the features of the leading calorie-counting apps, like image recognition of meals, products, food diary, and so on. The barcode scanner comes with auto completion functions.
You will also get weight tracker, exercise diary, detailed reports, and weight loss or gain goals. There are also meals and recipe ideas along with a journal that records your development as you move towards your goal. You will also be able to share your progress with your coaches and trainers. The immensely popularity of the app has got it five to four ratings on Android and iPhone platforms.
So, go ahead and download these amazing apps to start counting your calories and be well on the path of a healthy lifestyle.